Restaurants in Hartbeespoort
Restaurants: Fine Dining
Showing 1 of 1 restaurant in this category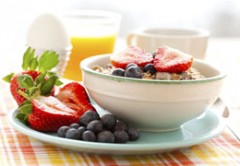 Where? Hartbeespoort
A unique fine dining experience set in towers above the entrance of an equestrian estate, Skye Bistro offers an experience that has to be done at least once in a lifetime! Perfect for a romantic date, Skye ...
Restaurants: Casual Dining
Showing 2 of 2 restaurants in this category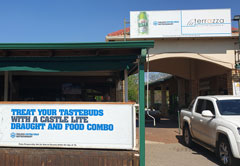 Where? Hartbeespoort Dam
As the name suggests, La Terrazza draws its inspiration from Mediterranean cuisine, prepared to delicious perfection. Portions are large, so remember to come hungry! The whole family will love the food at La ...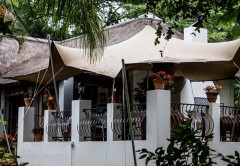 Where? Hartbeespoort Dam
The Silver Orange Bistro can be found amongst the Altyd Mooi citrus farm outside Hartbeesport. With its glamorous surrounds and even more impressive gourmet dishes, Silver Orange has garnered several ...
Restaurants: Bistros & Pubs
Showing 2 of 3 restaurants in this category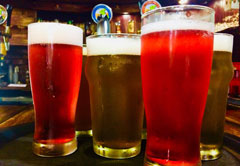 Where? Schoemansville
Hartbeespoort's Chameleon Village is the proud address of the Chameleon Brewhouse. This is a renowned family hotspot that combines great food, live entertainment, and excellent craft beers for the perfect day ...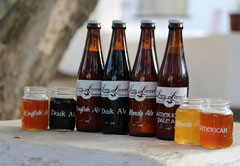 Where? Broederstroom
The Lazy Lizard Brewhouse is one of the North West's brewery treasures, located in Broederstroom, which is right on the border of the Gauteng Province. This is an independent brewery that pairs its top-notch ...
Restaurants: Cafés & Coffee Shops
Showing 2 of 3 restaurants in this category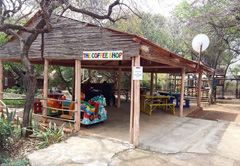 Where? Hartbeespoort Dam
The Coffee Shop is a convenient little spot for the family to have a hot cup of coffee, a cold drink, and a tasty treat while they explore the Chameleon Village. Nestled right alongside the Reptile & ...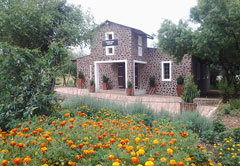 Where? Skeerpoort
The Hollybrooke Coffee Shop is a coffee shop in the good old-fashioned sense - serving coffee, hot and cold beverages and a simple uncomplicated menu. Hollybrooke Farm is situated in the Skeerpoort Valley, at ...
Filter restaurants
in Hartbeespoort, North West Province
©Unauthorised use of the
photos is strictly prohibited.