Restaurants in Lions River
Restaurants: Casual Dining
Showing 2 of 3 restaurants in this category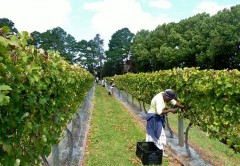 Where? Lions River
Many farmers have tried to make a go of viticulture in the Natal Midlands. The altitude, the cool climate (it gets below freezing in winter) and the summer rainfall, in complete contrast to the traditional ...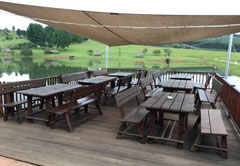 Where? Lions River
To celebrate the beauty and wonder of the Midlands, St Ives offers an idyllic eatery away from the hubbub of the urban centres. This restaurant is situated in the scenic South African province of ...
Restaurants: Cafés & Coffee Shops
Showing 1 of 1 restaurant in this category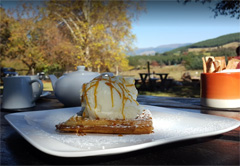 Where? Lidgetton
There is nothing quite like a hot golden waffle that is crisp on the edges, fluffy on the inside, and laden in a delicious topping. The Waffle Inn, nestled in the tranquillity of the Natal Midlands, offers ...
Filter restaurants
in Lions River, KwaZulu Natal
©Unauthorised use of the
photos is strictly prohibited.