Restaurants in Lidgetton
Restaurants: Casual Dining
Showing 2 of 2 restaurants in this category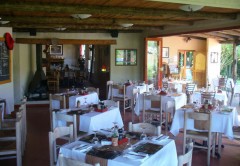 Where? Balgowan
The Caversham Mill Restaurant is situated on the banks of the Lions River, overlooking a waterfall. When the river is in full flow, the noise of the water rushing by is immense. The estate is a paradise ...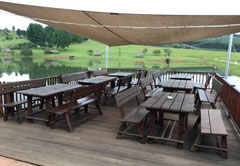 Where? Lions River
To celebrate the beauty and wonder of the Midlands, St Ives offers an idyllic eatery away from the hubbub of the urban centres. This restaurant is situated in the scenic South African province of ...
Filter restaurants
in Lidgetton, KwaZulu Natal
©Unauthorised use of the
photos is strictly prohibited.