Restaurants in Darnall
Restaurants: Bistros & Pubs
Showing 1 of 1 restaurant in this category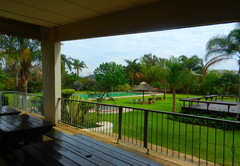 Where? Darnall
To get the most out of the small KwaZulu-Natal town of Darnall, a day spent enjoying the facilities and serene atmosphere of the Darnall Country Club is a must. This holds true for sports enthusiasts as well ...
Filter restaurants
in Darnall, KwaZulu Natal
©Unauthorised use of the
photos is strictly prohibited.