Restaurants in Maboneng
Restaurants: Bistros & Pubs
Showing 1 of 1 restaurant in this category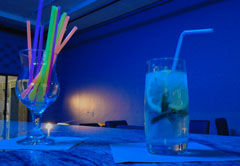 Where? Maboneng
The Way Bar & Grill is Johannesburg's answer to discerning diners looking for a vibey venue with plenty of good food and entertainment. It is situated in the Maboneng precinct, which is an urban epicentre that ...
Restaurants: Cafés & Coffee Shops
Showing 1 of 1 restaurant in this category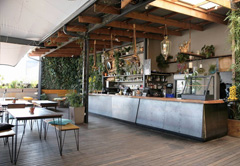 Where? Johannesburg Central
The Living Room is an exciting and very different venue situated on a rooftop in downtown Johannesburg, where you can enjoy truly magnificent views. Being surrounded by blossoming greenery and enjoying a ...
Filter restaurants
in Maboneng, Gauteng
©Unauthorised use of the
photos is strictly prohibited.