Restaurants in Hekpoort
Restaurants: Fine Dining
Showing 1 of 1 restaurant in this category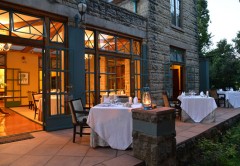 Where? Magaliesburg
The cuisine and 5 star service at De Hoek is internationally acclaimed. Michael Holenstein oversees his kitchens with much aplomb and finesse. The style of food served is French continental, and a new 5 course ...
Restaurants: Casual Dining
Showing 2 of 2 restaurants in this category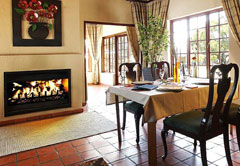 Where? Hekpoort, Magaliesberg
Sweet Thyme is a country restaurant that serves oriental-continental fusion food in an intimate setting. We create dining experiences that make Sweet Thyme stand out as a great place to eat out in Gauteng. ...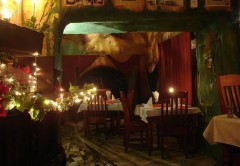 Where? Hekpoort
Goblinís Cove is described as a fantasy restaurant, owing to its cove-shaped architecture, natural forest setting on the banks on a small lake on the Magaliesburg River and its magical murals and sculptures. ...
Filter restaurants
in Hekpoort, Gauteng
©Unauthorised use of the
photos is strictly prohibited.