Restaurants in Fourways
Restaurants: Casual Dining
Showing 2 of 3 restaurants in this category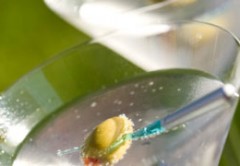 Where? Melville
Have a late night meal or a very early morning breakfast at Catz Pyjamas. From trendsetters to the informal; from insomniacs to the lethargic; from old to young; from contemporary to classical music; from the ...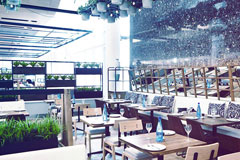 Where? Fourways
The third Mythos restaurant to open in Johannesburg, it is clear that the winning formula of delicious Greek cuisine and a joyous atmosphere has proven extremely popular. A crisp, white backdrop is typically ...
Restaurants: Bistros & Pubs
Showing 2 of 3 restaurants in this category
Where? Fourways
Copperlake Breweries is all about craft beer, good food, and plenty of entertainment. Situated in Broadacres, Gauteng, this brewery offers a wide range of craft beers on tap along with the restaurant for the ...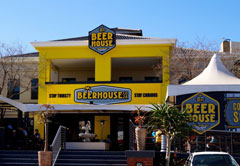 Where? Fourways
Craft beers are gaining more and more acclaim in South Africa as loyal beer drinkers are learning how wonderfully diverse and flavoursome they are. The Beerhouse is an institution in Long Street, Cape Town. ...
Restaurants: Cafés & Coffee Shops
Showing 1 of 1 restaurant in this category
Where? Fourways
The Secret Garden is the respite you've been searching for, outside of the concrete confines of the city. Perfect for family outings, The Secret Garden offers an extensive breakfast, lunch and tea menu, with ...
Filter restaurants
in Fourways, Johannesburg
©Unauthorised use of the
photos is strictly prohibited.