Restaurants in Centurion
Restaurants: Fine Dining
Showing 2 of 3 restaurants in this category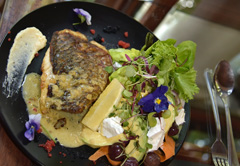 Where? Centurion
The luxurious architecture and décor of the classic Cape style is celebrated at the 16th Lintel Restaurant. This gorgeous venue is part of the Kleinkaap Cape Dutch Manor Hotel, a boutique hotel that promises ...
Where? Centurion
The 4- and 5-star Leriba Hotel and Spa is home to the acclaimed Hemingways Restaurant and Wine Cellar. This dining experience guarantees quality and elegance within tastefully decorated surrounds. The ...
Restaurants: Casual Dining
Showing 2 of 5 restaurants in this category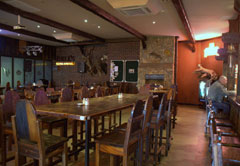 Where? Centurion
Priding themselves on their traditional South Africa feel, complete with legendary service and hearty South African dishes on the expansive menu, The Bosvelder is a pub, restaurant and an experience! Start ...
Where? Centurion
Bruno's Restaurant, Bar and Deli opened in 2008 and has been delighting diners with scrumptious meals ever since. This is the restaurant of the popular Centurion Lake Hotel, which remains a favourite for ...
Restaurants: Cafés & Coffee Shops
Showing 1 of 1 restaurant in this category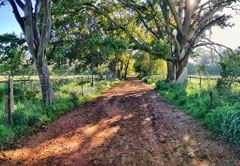 Where? Irene
Irene Dairy Farm offers a little something for everyone; there is the Dairy Shop that sells a decadent, rich, calorie laden thick cream (perfect for afternoon scones) and the rather unique concept of five ...
Filter restaurants
in Centurion, Gauteng
©Unauthorised use of the
photos is strictly prohibited.