Restaurants in Ladybrand
Restaurants: Cafés & Coffee Shops
Showing 2 of 2 restaurants in this category
Where? Ladybrand
South African whimsy whistles at Ladybrand's old Railway siding where an authentic farm style restaurant-café smiles inside a once forgotten South African Railway shed. Simple, South African food prepared ...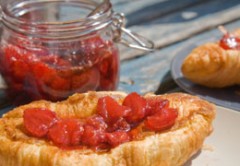 Where? Clocolan
Travelling through the beautiful province of the Free State? Make a note to stop at The Cabin farm stall which is found 5kms from Clocolan. The Cabin serves up a wide variety of delicious food, including a ...
Filter restaurants
in Ladybrand, Free State
©Unauthorised use of the
photos is strictly prohibited.