Restaurants in Hogsback
Restaurants: Bistros & Pubs
Showing 1 of 1 restaurant in this category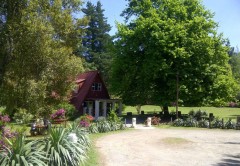 Where? Hogsback
You sense the atmosphere as soon as you enter Butterfly's Bistro: It is warm and friendly, with a feel of quiet quality. We are situated in a big, tranquil garden, with tables inside, on the veranda, and under ...
Restaurants: Cafés & Coffee Shops
Showing 1 of 1 restaurant in this category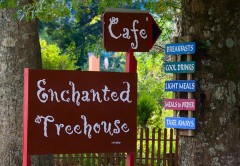 Where? Hogsback
The Enchanted Treehouse is an unusual, informal restaurant on the Main Road in Hogsback. Centrally situated, The Enchanted Treehouse is conveniently located within easy walking distance of several ...
Filter restaurants
in Hogsback, Eastern Cape
©Unauthorised use of the
photos is strictly prohibited.