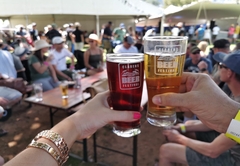 Where? Clarens
When? 23-24 February 2019
Dates for 2019 To Be Confirmed >> Pouring more than 50 different craft beers and ciders from across South Africa this event is a true celebration of craft ...
Where? Clarens
When? 28 September to 01 October 2018
Due to a logistical issue, this event has been postponed to 2018. Dates for 2018 still to be confirmed. We apologise for any inconvenience. The Town Square ...