South Africa Accommodation
Search for Accommodation by Map
South Africa Accommodation Maps / Search for Accommodation in South Africa by fast loading Clickable Search Maps. Click on the South African province you wish to visit in the map below to view the accommodation search map for that province or region. Search for hotels, game lodges, guest houses, bed and breakfasts, self catering holiday apartments, luxury villas and holiday homes, wedding and conference venues.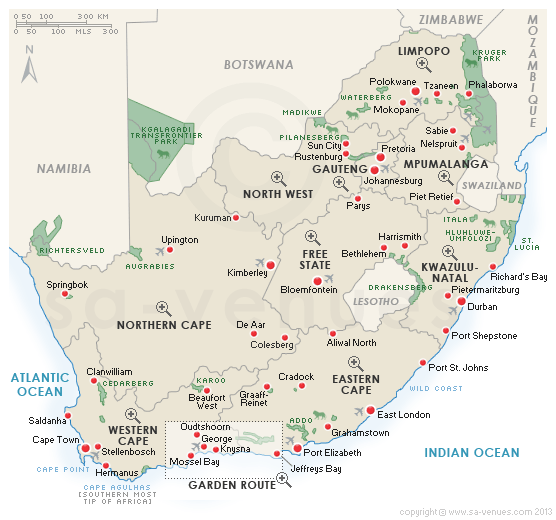 "I believe that South Africa is the most beautiful place on earth. Admittedly, I am biased, but when you combine the natural beauty of South Africa with the friendliness and cultural diversity of our people, and the fact that the region is a haven for Africa's most splendid wildlife, then I think even the most scrupulous critic would agree ..." - Nelson Mandela
Do you like room service,
24 hour reception and other
facilities only available at hotels?