Golfing in South Africa
Free State Golf Courses
The Free State boasts some excellent golf courses. Of note, the Bloemfontein Golf Club which is 113 years old has had many highlights throughout its existence and has 850 members at present. The par 71 Clarens golf course located on the Clarens Golf & Trout Estate is bound to excite every level of golfer - A must play for any Golfer visiting the Free State.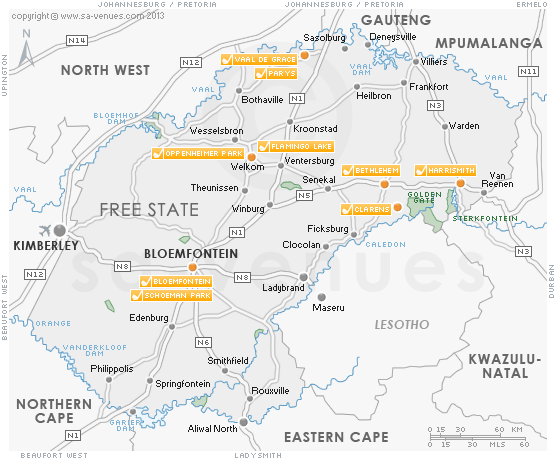 Free State Golf Tours
The Free State offers visitors a fine selection of golf courses in scenic settings, ideal as part of a Golf Tour to South Africa. Choose a package tour which incorporates the "must-see" attractions of the Free State and our unique Free State golf courses, which will challenge the amateur and professional alike.
golf courses in the free state
Combine your golfing safari with a relaxing, revitalising visit to a health spa ... and enjoy Africa at its finest. View our exclusive collection of spas, wellness centres and South Africa health resorts.