Mpumalanga Events
Dullstroom Winter Festival (Dullstroom)
When: Friday, 04 July 2014 to Sunday, 06 July 2014
Where: Dullstroom
Categories: Annual Festivals
Stay overnight: See accommodation in Dullstroom, in Mpumalanga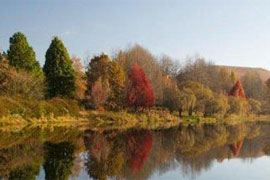 Please Note: This event has already taken place. Please check our Current and Upcoming Events List for current events.

The 2014 Dullstroom Winter Festival is jam packed with music, outdoor activities, winter goodies and the creative arts.

During the festival Dullstroom comes alive with shops, businesses and restaurants putting up sparkling decorations and Christmas lights to ensure families will continue to enjoy the midwinter Christmas theme that has been a firm favourite for many years.

Local restaurants and retailers will be offering huge discounts and specials throughout the festival and there will also be a range of activities including clay pigeon shoots, a golf day, a tagged trout event, cheese, local beer, chocolate, coffee and wine tastings, art exhibitions, whiskey tours and tastings and themed restaurant evenings.

Family activities include mosaic making, painting, sand art or fabric painting, horse riding and fun at the local farmers and flea market. These events will be supported by excellent live music shows showcasing live Roots, Blues and Folk music performances from top South African singers and song writers at various participating venues around town.
Please note that event and festival details can change. All event information is published in good faith as supplied by the organisers. Please check with the organisers that the event is happening before making your travel arrangements.
Stay a Day or Two?
Find Accommodation in Dullstroom
Treelands Estate is a romantic, upmarket, self-catering, five unit establishment set in the most beautiful garden in Dullstroom. The accommodation is ...
Sunset View comfortably sleeps up to six people. The interior comprises three bedrooms. The main bedroom, with a full en-suite bathroom, has a queen ...
Related Pages
Dullstroom Tourism
• Things to Do in Dullstroom
• Dullstroom Attractions
• Dullstroom Accommodation
• Dullstroom Hotels
• Mpumalanga Hotels

Submit an Event in Mpumalanga
- know of an upcoming event?
Organisers are welcome to submit their event info (there is no cost to list your event).