South Africa Travel
South Africa Accommodation
South Africa Accommodation Guide / Book Direct and SAVE! SA-Venues.com brings you a fine selection of accommodation in South Africa to choose from, for both your holiday and business travel reservations. Whether you are planning a luxury vacation to South Africa or backpacking from region to region, the country offers a range of accommodation options to suit every budget and travelling style... [read more]
Luxury 5 star hotels and game lodges or, to suit the more budget conscious traveller, small hotels, lodges and inns, private game reserves and lodges, luxury tented safari camps, guest houses, bed and breakfast establishments, luxury and budget self catering accommodation in South Africa, backpackers and caravan parks and camping sites can all be found on SA-Venues.com.
Book direct and save! Get detailed information about each accommodation establishment, good quality images (exteriors and interiors), guest reviews, rates and discounts, and make direct bookings with your chosen accommodation in South Africa - you pay no booking fees when making your South African accommodation reservations via the SA-Venues.com site. All establishments listed on this website are registered, accredited accommodation establishments. [show less]
South Africa Accomodation
Accommodation Categories

Hotels, Inns and Resorts
Find the perfect hotel room or suite for your accommodation in South Africa. SA-Venues.com brings you an extensive selection of resorts and hotels, from 5 star luxury hotels to smaller, less expensive hotels to suit the budget conscious traveller ...
View South Africa Hotels

Guest Houses and Lodges
Guest houses and lodges in South Africa are an ideal alternative to staying at an hotel in the area. Many of the services offered at hotels can be expected, such as airport transfers, wake up calls and laundry service. Meals besides breakfast are often ...

Bed and Breakfasts (Homestay)
Bed and Breakfast accommodation in South Africa gives you a unique, personalised travel experience with a touch of local hospitality. A full English or Continental breakfast is included in the daily room rate and other meals are often available as optional extras ...
View South Africa B&B

Self Catering Accommodation
For greater privacy and independence choose a self catering holiday. Self catering categories include free-standing holiday homes and luxury villas, holiday cottages and holiday apartments, all fully equipped, enabling the guest to cater for ...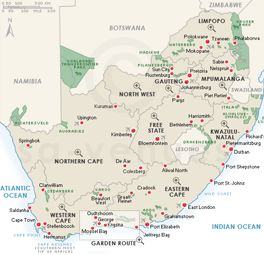 Unfamiliar with South Africa?
Search by fast loading clickable search maps for accommodation in South Africa. These easy to use maps indicate the proximity of towns to rivers, lakes, lagoons, mountains, beaches, national roads, and nature / game reserves.
Results include hotels, guest houses and bed & breakfast, and self catering accommodation in South Africa, as well as conference and wedding venues (when available), for each town / suburb in South Africa.
Search by map now
Find Accommodation in South Africa
South Africa Accommodation
Other Search Methods

Search by Star Grading
The Tourism Grading Council of South Africa (TGCSA) is the only government-mandated and industry-supported quality assurance authority in South Africa. The Grading Council evaluates establishments and grades them 1 to 5 stars, according to ...

Search by AA Grading
Quality Assured Accommodation in South Africa, as graded by AA Travel Guides. The AA Quality Assured endorsement (Recommended, Highly Recommended or Superior) is awarded to establishments which are visited and assessed annually by an ...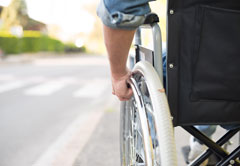 Special Categories, Interests and Needs
Accommodation has also been grouped according to specific requirements, including wheelchair-, pet- and birder-friendly accommodation, guest farms, game lodges, health resorts, golf lodges, fishing lodges, houseboats, backpackers and camping ...
View Special Categories

Family Friendly
Child-friendly lodgings catering for families travelling with kids in South Africa. Child friendly establishments include family hotels and accommodations that accept children of all ages. Many have entertainment facilities / programmes for kids ...

Game Reserves and Lodges
South Africa boasts a huge collection of wildlife regions and game parks - both public and private - encompassing every possible landscape from deserts to forests, mountains to coast, teeming with wildlife species - including Africa's Big 5 ...

Eco-friendly Accommodation
Booking eco-friendly accommodation in South Africa doesn't mean you have to sacrifice on comfort. More and more establishments are adopting eco-friendly principles on varying scales. Whether subscribing to "green values", "sustainable or ...

Combine your wildlife safari with a relaxing, revitalising visit to a health spa ... and enjoy Africa at its finest. View our exclusive collection of spas, wellness centres and health resorts in South Africa.