Things To Do in Benoni

Johannesburg Bunny Park

Family Entertainment East Rand Johannesburg

Where? Pretoria Road, Benoni, Johannesburg

When? Open daily from 07h00 to l7h00.

How? Call +27 (0)11 422-3651

How much? Free

Overnight? Stay at accommodation in Benoni, in Gauteng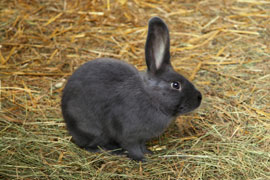 Though not exactly an "upmarket venue", the Bunny Park is a fun experience for young children from ages 3 - 10 as it is one of the few places that allows visitors to feed the animals. So, pack up the kids and take a blanket and a picnic basket (take carrots ands lettuce for the animals) and take a trip to the Bunny Park.
Farm animals roam freely including cows, donkeys, goats, chickens and rabbits. This is a great place for kids to view these farm animals at close range. You can follow rabbits to their rabbit holes where they house their young, and watch how they interact with each other and their environment. (Fresh carrots for the animals can also be purchased from the kiosk, or take your own!).