Restaurants in Schoenmakerskop
Restaurants: Cafés & Coffee Shops
Showing 1 of 1 restaurant in this category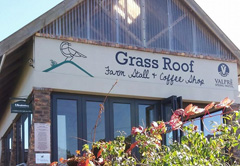 Where? Sardinia Bay
The Grass Roof Coffee Shop and Farm Stall is perched on Seaview Road, where it is hard to miss for its dinkum grass-covered roof, complete with real, beautiful flowers. This gorgeous Port Elizabeth favourite ...
Filter restaurants
in Schoenmakerskop, Eastern Cape
©Unauthorised use of the
photos is strictly prohibited.