Events in Kimberley

Pirates Groot Gat Marathon, Half Marathon and 10km

Marathons & Half Marathons Sporting Events
Please Note
This event has already taken place. All details published in good faith, as supplied by the organisers. Please check our current and upcoming events list for events to attend.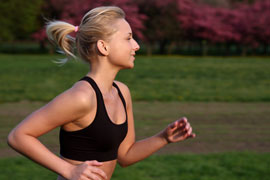 This Kimberley race starts with a run to the Open Mine Museum area and then on through the 'old' streets of Kimberley. There is a long and tough climb to Cape Town Road and from here the route takes on a charm of its own; rolling through a game farm where ostriches watch from a distance.
Things get tricky after the quarry – the downhill to the bottom is steep and the climb out again is tough and testing. There is still another 16kms to go after the quarry with a nasty hill about 2kms from the end. The 21.1km and 10km routes are out and back courses.
Walkers are welcome to enter the half marathon (Kleingat) and the 10km distance (Kortgat).