Events in Lichtenburg

Lichtenburg Zebra Zamba & MTB Race
Please Note
This event has already taken place. All details published in good faith, as supplied by the organisers. Please check our current and upcoming events list for events to attend.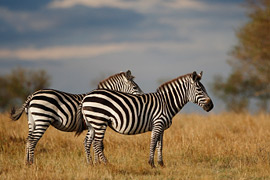 The Zebra Zamba Route is very popular because it takes place at the Lichtenburg game breeding centre that is pretty unique. The biodiversity conservation centre houses and breeds many endangered species including white rhino, Pere David's deer, Cape mountain zebra, scimitar-horned oryx and Arabian oryx.
There is a lot of water in the area, which creates a paradise for birds, and coots, herons, secretary birds and vultures are easy to spot.

Venue: Eeufees Dam Boat Club, Lichtenburg.
Contact Details: Mariette van Biljon on +27 (0)84 550-2006 for more information
Please Note: Dates for this event to be confirmed.