Game Reserves in South Africa
Free State Game Reserves
The Free State offers the visitor a number of excellent nature reserves. The best known is the Golden Gate National Park, nestling in the rolling foothills of the Maluti mountains in the northern Free Sate Highlands.

Free State Game Reserve Map:
Click on the game reserve on the map or in the list below, to view additional information about the Free State Game Reserves and for listings of all Game Lodges listed in the relevant area.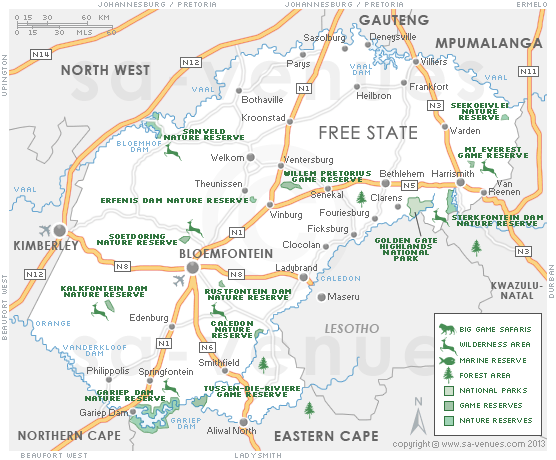 Free State Safaris & Experiences
Consistently blue skies and predominantly prairie-like scenery, accented only by the odd hill and the Eastern Highlands, await the visitor in a part of the country that is imbued with a warm hospitality ... Find a multitude of unique experiences at Things to Do in Free State