Things To Do in Montagu

Uitvlucht Wines

Wine Tours & Tasting Breede River Valley Route 62

Where? Du Toit Street, Montagu 6720, Route 62, Western Cape, South Africa

When? Monday to Friday from 08h00 to 17h30. Saturday from 08h30 to 13h30.

How? Call +27 (0)23 614-1340

How much? Falls into price group R1 to R100 per person. Confirm with the provider.

Overnight? Stay at accommodation in Montagu, in Western Cape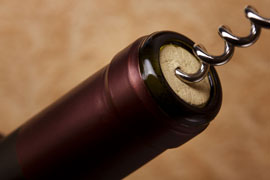 The Uitvlucht Winery gets its name from the farm it is situated on. You'll find the farm in the lovely town of Montagu on Route 62.
A visit to this winery means that you would have visited the oldest winery in the town! They have a range of wines on offer, from sweetly delicious Muscadel and Port.
The wine tasting and cellar tour is a fantastic experience and will leave you wanting to come back for more.
Please Note
Business details can change. All information is published in good faith as supplied by the providers. Please check with the provider that the activity/business is still offered as described above, before making any travel plans.