Eating Out in Hillcrest

Stretta Café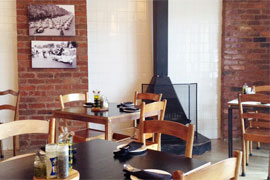 The wonderful Stretta Café offers a great selection of meals from breakfast panini's to frittata's as well as a vast and delicious lunch and dinner menu.
The pastas are popular and there are many to choose from, the pizzas will have your mouth watering and the veal limone, grilled calamari and steaks are a must try.
A selection of craft beers, coffees and a few delicious vino's are some of the many beverages you can order to accompany your meal.
The atmosphere is fantastic and the staff are super friendly, ensuring your visit and exceptional one.