Eating Out in Bulwer

Marutswa Craft and Coffee Shop

Arts & Crafts Cafés & Eateries Drakensberg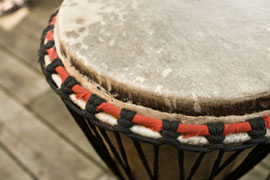 We regret this establishment is no longer in operation.
The Marustwa craft shop in the Marutswa Forest is a fabulous find. After exploring the beauty of the forest, stop at the shop to browse.
The shop is filled to the brim with interesting and unusual items made by local artists and crafters from the surrounding communities. Perfect to take back home as gifts for loved ones, you will find beautifully made baskets, pots, wire, and woven gifts as well as jewellery and wooden carvings. A purchase at the Marustwa craft shop helps support a local family.
And after the shopping, stop and have a light snack at the Marutswa Café or join us for one of our delicious and poetic candle lit dinners for an owl hunt or chameleon spotting,