Eating Out in Glenwood

Euphoria

Cafés & Eateries Miscellaneous Durban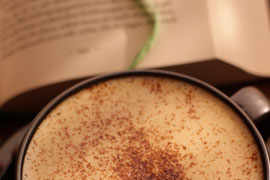 Euforia is a diverse mix of everything rolled into one; an art gallery, book shop, boutique and bistro - a perfect place to pick up a second hand book at the book shop and to start reading it while waiting for your lunch at the café.
A lot of the work on sale is by students or up and coming young designers, so you might be able to snap up an original work of art!
Please Note
Business details can change. All information is published in good faith as supplied by the providers. Please check with the provider that the activity/business is still offered as described above, before making any travel plans.