Things To Do in Greenside

Gin Nightclub & Restaurant

Nightlife & Theatre Johannesburg

Where? 12 Gleneagles Rd, Greenside, Johannesburg, Gauteng

When? Tuesday to Saturday from 15h00 to 02h00.

How? Call +27 (0)79 524-8303

How much? Price on request

Overnight? Stay at accommodation in Greenside, in Gauteng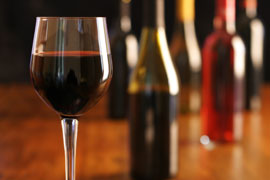 As its name implies, this Greenside club is dedicated to the refreshing spirit that is gin. It is a fun, vibey spot that has an extensive cocktail menu (consisting largely of drinks based on gin, but varied enough for everyone).
Wednesday night is known for its massive parties and, on Saturdays, a guest DJ is invited to rip up the dance floor with his or her awesome beats.