Things To Do in Pretoria CBD

Stitching Nations Art Market

Arts & Crafts Craft & Flea Markets Pretoria

Where? Paul Kruger Street, between Visagie and Minnaar Streets, Pretoria, Gauteng

When? Last Saturday of every month from 09h00 to 16h00

How? Call +27 (0)83 309-3132

How much? Free to browse

Overnight? Stay at accommodation in Pretoria CBD, in Gauteng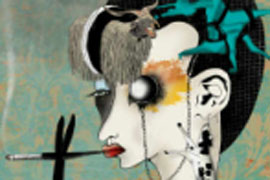 Pretoria's first Arts market which takes inspiration from the successful Bisket Mill, Neighbourgoods market and Arts on Main. Which will be hosted every last weekend of the month and will feature all types of genres in arts like fashion, crafts, music, photography, jewellery, still arts, interior design, sculpture. It's an
atmosphere of food, entertainment and arts and meeting new people.
Stitching Nations is a movement focused on elevating fashion and arts in Pretoria, creating platforms in every medium for artists to showcase their works. The first of its kinds in Pretoria, we pulling out all the possible stops to make dreams possible all big and small.
Monthly we will be hosting the arts market, cultured day for the earthquake of change in and around arts in Pretoria and the platform is easy and interactive, get involved and let your notes be heard. We learn, change, influence, be influenced and take the World over movement by move.
There is an array of colour in Pretoria and we just want it to shine. It is mostly an a initiative towards the growth of arts and fashion in Pretoria so any one is welcome as a trader or a performer or just to share your ideas. Come and enjoy a glass of wine, plate of food and some entertainment while you shop.

What will be featured on the day:
• Fashion stalls (All wear needs to be locally produced)
• Fashion shows
• Jewellery artists
• Crafts
• Sculpture
• Fine Arts
• Musical instruments
• Furniture
• Live performers