Things To Do in Mossel Bay

Skaapplaas Hiking Trail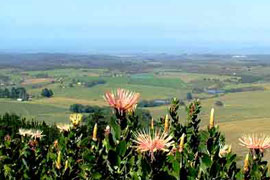 This hiking trail is accredited and takes around five or six hours to complete, depending on the size of your group and your individual abilities.
The Skaapplaas Trail is 10 kilometres long, and takes hikers through gorgeous fynbos and forest. The freshwater river and waterfalls are irresistible to hot hikers, who are invited to swim in their clean waters and relax on the river banks. The abundance of birdlife means that bird-watching enthusiasts must not miss the opportunity to bring their binoculars.