Where? Central
The Donkin Reserve is one of the best known historical attractions in Port Elizabeth, telling a fascinating story of the discovery and development of the Friendly City. Sir Rufane Donkin named the city after ...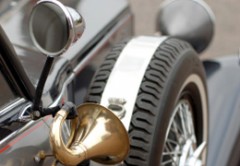 Where? Port Elizabeth
If you are interested in vintage and classic vehicles, then pay a visit to the St. Croix Motor Museum on Mowbray Street in Newton Park. The Museum displays a private collection of vintage and classic vehicles ...