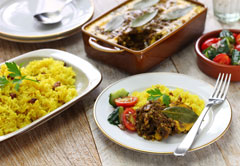 Where? Bo Kaap
The Afrikaans word "lekker" is a complex one. On the surface, it means, "nice" or "great". But, really, it means so much more. There's an element of comfortable familiarity, an inviting feeling. So, Lekka ...
Where? Cape Town Central
Alexan­der Bar attracts a mixed crowd of inter­est­ing locals young and old as well as a smat­ter­ing of tourists from the neigh­bour­ing hotels. The bar is filled with old-world charm and is engi­neered to ...