Gauteng Maps
Attractions Map of Gauteng
Map showing the most popular tourist attractions, destinations and sites of interest in the Gauteng Province, South Africa.

Gauteng's Attractions are plentiful and varied. To view comprehensive information about Gauteng's attractions and destinations please visit our detailed pages about Gauteng Attractions, Johannesburg Attractions and Pretoria Attractions.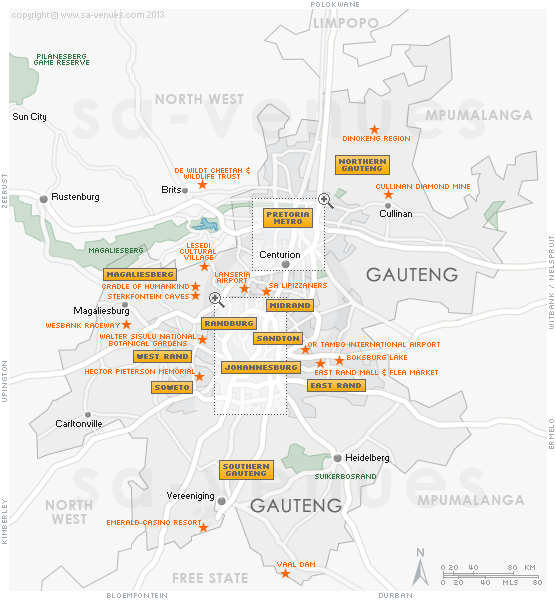 Related Links
Popular Destinations in Gauteng

Visiting Gauteng?
See Things To Do in Gauteng (search by category, price range or region) or visit Gauteng Events to see if any festivals or annual events are taking place during your stay.