Where? Stellenbosch
When? 25-27 October 2019
So many of our happiest moments and memories are tied up in summer holidays that were spent with our family. And this is what the Cape Holiday Show is all ...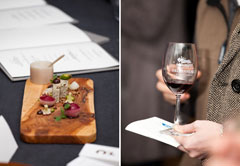 Where? Somerset West
When? 08 June 2018
(next date to be confirmed)
Wine lovers from the Helderberg Region can treat themselves to some of South Africa's top wines and specially prepared dishes from gourmet winery restaurants ...