Where? Stellenbosch
When? 26-28 October 2018
So many of our happiest moments and memories are tied up in summer holidays that were spent with our family. And this is what the Cape Holiday Show is all ...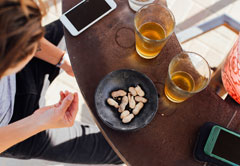 Where? Stellenbosch
When? 24-25 November 2018
Dates for 2018 to be confirmed >> The Novembeer Festival, hosted by the ROOT44 Market in Stellenbosch (Western Cape), will be held on 25 and 26 November 2017. ...