2 Events in Cape Helderberg
Showing 1 to 2 of 2 results
Where? Somerset West
When? 17 February 2018
On Saturday, 17 February 2018, the second Helderberg Craft Beer Fest will be held for beer-lovers and those visiting the Western Cape. This event will be ...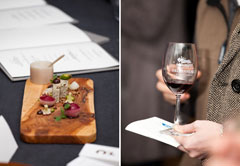 Where? Somerset West
When? 14 June 2018
Wine lovers from the Helderberg Region can treat themselves to some of South Africa's top wines and specially prepared dishes from gourmet winery restaurants ...