Events in Cape Town Central

Cape Town Book Fair

Annual Festivals Arts & Culture
Please Note
This event has already taken place. All details published in good faith, as supplied by the organisers. Please check our current and upcoming events list for events to attend.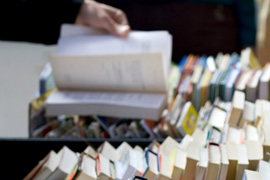 The Cape Town Book Fair is set to continue writing its story in style this year! We promise to bring you books galore and special guests that will delight any book fundi. This event will be an extravaganza to literary entertainment for both booklovers and the book world.

Be a part of this literary story that has over the years established itself as the best platform for the literary world to gather and trade in the business of publishing.