About the Bosrumoer
Bosrumoer Festival takes place in the heart of the Bushveld Doornrivier 4x4 Zeerust. Last year we had 4500 visitors through the gates.
At Bosrumoer you will relax and recharge your batteries with loads of fun for young and old. You can "stof opskop" in your four-wheel car or quad. Activities include "veldfietsritte", "survivorbaan", Sniper .22 shooting competition, a strong man competition, a baby competition, horse sports, 4x4, Quads & Bikes and Miss Zeerust.
One of the highlights is the Diamond Rush where you can sift for the shiny rocks. This year the performing artists is Gerhard Steyn, Snotkop, Pieter Naude, Lizelle Smit, Lollos and Saarkie Rock Band.
Wonderful food, lots of stalls and great fun. Everyone is welcome because Bosrumoer comes from the heart, from the forest, from home ​​... and offers genuine farmers hospitality.
Venue: Doornrivier 4x4 Zeerust
Contact: Barrie Oberholzer on +27 (0)82 211-7926 for more information
To avoid disappointment it is advisable to book your accommodation well in advance for this event. Visit the Zeerust Accommodation pages to find guest houses, hotels and self catering places to stay and for additional info about Zeerust which includes attractions, restaurants and things to do, see Zeerust Info.
Disclaimer
Please note, event details can change. While we endeavour to ensure all information provided by the event organiser is correct at the time of publication, we do not assume any liability caused by errors or changes, such as price, cost, time, and location. Please check with the provider that the event/festival is still offered as described, before making any travel plans.
Need an Update?
Send us feedback if you manage this event. Please let us know if anything on this page is outdated or contains inaccuracies.
Note, we do not have additional information or rates. Please don't contact us, rather use the event's contact details provided.
Find an alternative in these collections
In the vicinity
Hotels & other accommodation options in Zeerust
Things to do in the area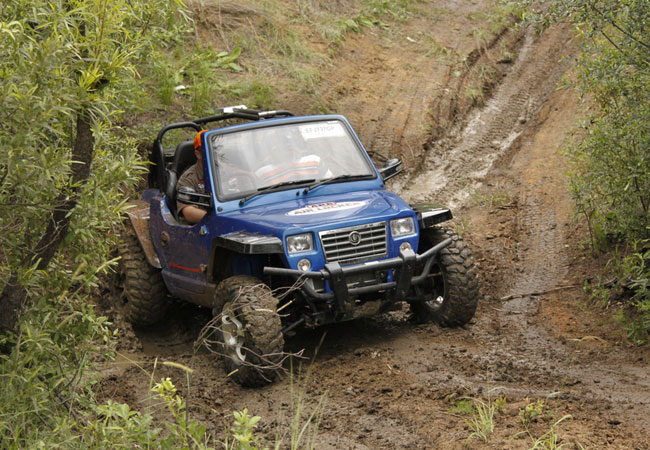 4x4 Trails
Experience the African Bushveld in your 4x4 at Doornrivier. This 12km long trail will take a total of fourteen to fourty-eight hours to complete...
Accommodation convenient to Bosrumoer
FIND / South Africa Accommodation / North West Province Accommodation / Central Region Accommodation / Zeerust Accommodation
Zeerust as a destination