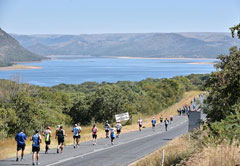 Where? Middelburg
When? 21 April 2018
Starting in Middelburg before the town begins to stir, there are some twists and turns through the sleepy suburbs, before the course spills out onto the Loskop ...
Where? Witbank
When? 18 August 2018
Please Note: Dates for this event to be confirmed Mpumalanga's greatest train race has been a favourite annual event for years, and continues to invite ...