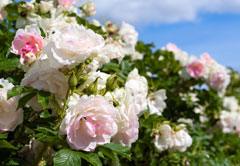 Where? Bloemfontein
When? 20-22 October 2017
The Bloemfontein Rose Festival had its inception in 1976, when a couple of council members decided that such a festival was appropriate, as Bloemfontein was ...
Where? Bloemfontein
When? 06-09 October 2017
(next date to be confirmed)
Macufe, the 10-day Mangaung African Cultural Festival, showcases the cream of African and international talent. The Makufe Festival features jazz, gospel, ...