Popular Water Skiing Destinations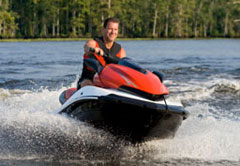 Jump on a Jet Ski
Where? Durban
Combine the power of jets with the splendour of nature and carve your way around the Hazelmere Dam riding a jet-ski. Hands on the handlebars, antelope in the audience. Impala, Wildebeest and Zebra may look on as you traverse dam waters...
More info and contact details: Jump on a Jet Ski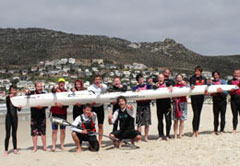 Learn to Surfski
Where? Fish Hoek
Allow the experts to help you start something new. Dawid and Nikki Mocke (both Surfski World title holders) and their team of experts run the school based at The Paddling Centre and are passionate about sharing their love of the ocean and imparting their...
More info and contact details: Learn to Surfski