Popular Tubing Destinations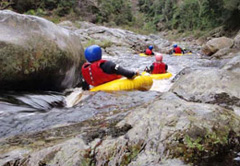 Blackwater Tubing
Where? Storms River
Fancy a day of fun on the river? Tsitsikamma Blackwater Tubing offers an adventure of tubing, swimming, rock jumping and hiking through the Storms River Gorge. Tubing takes place in the Tsitsikamma National Park - an area of pristine beauty, sea views...
More info and contact details: Blackwater Tubing in Storms River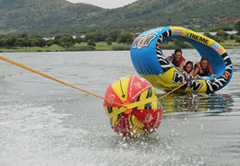 Tubing on the Dam
Where? Hartbeespoort Dam
We use a flat tube that can accommodate 2 riders at a time. The tube is pulled with a 115hp or a 125hp speedboat aided with a booster ball - this reduces rope drag and we can reach speeds of 60 km per hour. It ensures a great challenge to the riders...
More info and contact details: Tubing on the Dam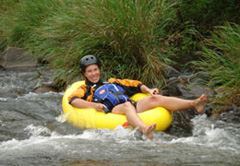 White Water Tubing or Geckoing
Where? Drakensberg
Tube down a 450m stretch of class 1 rapids twice - almost a kilometre of fun - something the whole family can enjoy - Champagne Castle Adventure Centre is a one stop team building and family adventure destination, based at Dragon Peaks Mountain...
More info and contact details: White Water Tubing or Geckoing