Popular Hot Air Ballooning Destinations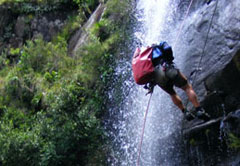 Kloofing or Canyoning
Where? Drakensberg
Kloofing in the Injisuthi valley is a 6-7 hour round trip. The Injisuthi valley is the hidden gem of the Drakensberg, as it is situated in the rural area of Loskop and therefore has not been developed for the tourism industry. The only accommodation in the...
More info and contact details: Kloofing or Canyoning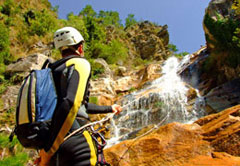 Cliffs, Canyons and Kloofing
Where? Depart from Elgin
Kloof is the Afrikaans word for ravine/gorge. Kloofing is an adventure activity which utilises these natural little 'valleys'. Typically the result of stream cutting erosion these rocky pockets possess perennial watercourses that cool and spectacular...
More info and contact details: Cliffs, Canyons, Kloofing and Coasts