Akkreditierung(en)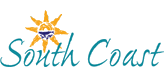 gps co-ordinates
30° 7' 17.28" S
30° 47' 53.6" E
children policy
Children of all ages are welcome.
closest airport(s)
King Shaka International - 120km
Margate Airport - 25km

special offer
This establishment is running a special offer. Please click here for details ...
travellers' reviews

"We spent four happy nights at Ambleside after doing an interne... "
- Jo Saunders, Harare
add to "my-choices"
With "my-choices" you can contact all of your selected accommodation establishments with just one enquiry form. You can view your choices at any time by clicking on "my-choices" in the community menu at the top of every page.
credit cards?
We do not accept payment by credit card at this time.
check-in/out times
Check-in: from 14h00
Check-out: by 10h00
We only stick to these times if someone is coming directy after you as it gives us time to clean up and get the apartment ready for the next guest.