Western Cape and Cape Town Things To Do
Onderkloof Vines and Wines (Sir Lowrys Pass)
Categories: Wine Tours & Tasting
Price group: On Request (see other things to do in this price group)
Available in the following region(s): Cape Helderberg
Address: 17 Sir Lowry's Pass Road, Sir Lowry's Pass, Cape Helderberg, Western Cape.
Telephone: +27 (0)21 858-1538
Opening hours: Monday to Friday from 09h00 to 17h00 and Saturday by appointment.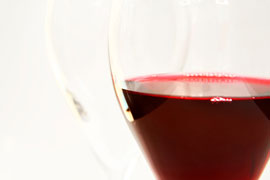 Onerkloof's owner, Danie Truter, has been making wine for over 30 years. He studied Cellar Technology at Stellenbosch University's Elsenburg Agricultural College and worked at Simonsig and Hartenberg wine estates before buying Onderkloof.

He purchased it with Beat Musfeld and it is perfectly positioned on the slopes of the Schaapenberg. Nearby estates such as Morgenster and Vergelegen enjoy the same microclimatic condition as Onderkloof. The old stable and shed was converted into the wine cellar where Danie works his magic. The reds, Onderkloof Shiraz 2007 and Onderkloof Pinotage are from single vineyards each with their own microclimate. There's also an unwooded Onderkloof Floreal Rouge 2005 made from Merlot and Malbec. The Onderkloof Cabernet Sauvignon 2006 has tastes of raspberries, plums and blackberries and has been oaked in French barrels whilst the Pinotage has the scent of spicy vanilla and roasted berries.

The Onderkloof white wines include Onderkloof Chenin Blanc 2007- a single vineyard wine with yellow plum and guava flavours; the Onderkloof Chardonnay 2007 is a fresh wine with lime, grapefruit and warm butter and the fuller bodied Onderkloof Sauvignon Blanc 2009 with tropical fruits. Not forgetting the blend of Muscat, Chenin and Crouchen Blanc blend which culminates in the Onderkloof Floreal Blanc de Blanc 2007.
Why Not Overnight?
Find Accommodation in Sir Lowrys Pass
High up the Hottentots Holland mountain range on a most spectacular spot overlooking the breathtaking Cape Peninsula, sits Bezweni Lodge. Our lodge ...
Hidden in 600 acres of forest, fynbos and vineyards on the edge of the Hottentots Holland Nature Reserve near Somerset West is the luxurious ...
Related Pages
Travelling to Sir Lowrys Pass
• Western Cape Accommodation
• Western Cape Hotels
• South Africa Accommodation