Where? Thesen Island
Thesen Islands is a secure marina estate in the picturesque vacation town of Knysna. This part of the Garden Route is acclaimed for its outstanding natural beauty, the variety of fauna and flora, the stunning ...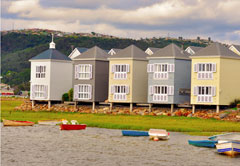 Where? Thesen Island
With the spacious canals winding their way through the Blue Flag marina estate of Thesen Islands, there certainly seems to be no end to the options available to those who love water sports. This estate is ...