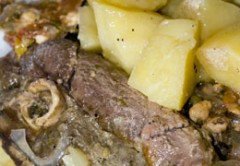 Where? Big Bay
Alexia's has risen to popularity in the Bloubergstrand area due to their Greek influenced Mediterranean menu, with a robust menu filled with delicacies and delights. Adding to the experience are views that ...
Where? Bloubergstrand
Col'Cacchio Pizzeria is widely regarded as serving the best pizzas in Cape Town. Now add the most breathtaking views in the world, and you have a winning combination. Save space for some of the best pizza you ...