Accommodation in Blaauwberg
Accommodation in Blaauwberg by Map
If you know you want to visit the Cape Town Blaauwberg region, but aren't sure of all the town names, use this handy map to start your search for accommodation in Blaauwberg.
To find Blaauwberg accommodation, click on the town / suburb name on the map. Results include hotels, guest houses, bed & breakfast and self catering accommodation in the Blaauwberg region, as well as conference and wedding venues (when available), for each town / suburb.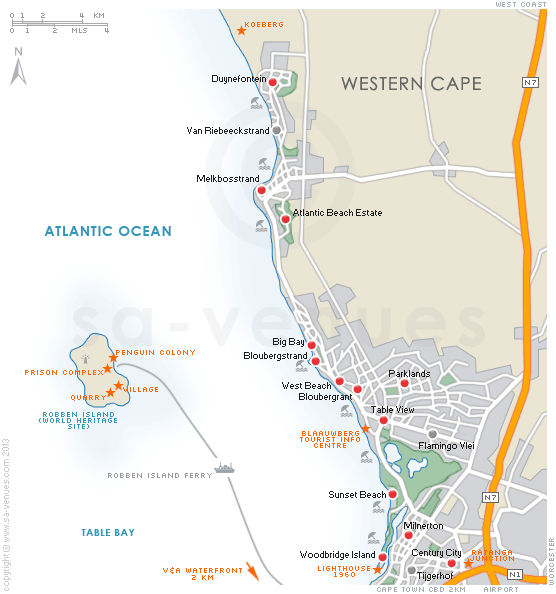 Towns / cities / reserves with establishments listed - click on name to view.
Other towns / cities - no establishments currently listed in these towns / cities.