SPAR River Mile Festival
Dates: 23 Feb 2014 to 24 Feb 2014
Location: Cannonville
Africa's oldest open water swimming event, started in 1924 - a Must Do event in South Africa.

Bring a picnic and come and make a day of it on the banks of the Sundays River. Beer garden, stalls and vendors will be on hand to supply you with your every need.

Sports events include Discovery off-road triathlon and trail run, and a kids (12u) Stormforce river swim and the Mile swimming events.

Secure parking will be provided and car guards will be on hand to protect your vehicle.

Venue: Cannonville Village, Sundays River

Please Note: Dates for this event to be confirmed.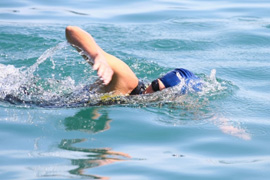 Powered by SA-Venues.com, bringing you Eastern Cape Accommodation and Events