KwaZulu Natal Destinations
Cowies Hill, Durban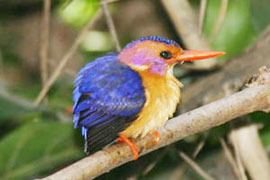 Once you've booked your Cowies Hill accommodation explore our pages for info on attractions and what to do in Cowies Hill.

The quiet, leafy suburb of Cowies Hill, just outside of Durban, is, despite being an upmarket and rather elite suburb, notorious as the last of the five murderous hills in the down-run of the Comrades Marathon. This part of the run is where the battle is most often lost or won, and many a runner has succumbed to the lure of the downhill failing to remember that home remains some 17 kilometres from here!

Originally a farm, Cowies Hill was known as Steilhoogte (steep heights) and named after William Cowie who came to KwaZulu Natal in 1837 with a group of Voortrekkers to meet with the British to negotiate their settlement in the area. Now one of the most sought after suburbs in the greater Pinetown area, Cowies Hill has tree-lined streets and generous properties, as well as the advantage of sitting on the crest just above Durban - cooler temperatures follow the ascent.

Cowies Hill has abundant bird life because of the tranquillity and prevalence of trees and foliage, and is a quiet way of life whilst remaining relatively close to Durban and her attractions. You're less than 10 minutes' drive from the Pavilion shopping centre, Pinetown and the centre of Durban and its wonderful swimming beaches. Hillcrest, which offers interesting farm stalls, nurseries, country pubs including the Heritage centre and theatre and The Colony, is moments away.

The Krantzkloof Nature Reserve, just up Fields Hill near the neighbouring suburb of Kloof, offers a wonderful escape amidst waterfalls and the mist belt of Kloof in an indigenous forest.
Get the Scoop
Cowies Hill Reviews

"Friends have recently moved to Cowies Hill and we spent the weekend with them in January. I was impressed with Cowies Hill - close enough to Durban to be part ..." - Helen, Kearsney
Related Links
Featured Attractions in (or near) Cowies Hill

1000 Hills Choo Choo
Trains run from Kloof Station (Stokers Arms) to and from Inchanga Station, on the last and first Sunday of each month (twice daily 08h45 and 12h30), along the edge of the picturesque Valley of a Thousand Hills. At Inchanga Station one will find the popular Inchanga Station Craft Market and numerous food outlets.

Horse 'n Home is a registered non profit organization, situated in Durban, KwaZulu Natal. Horse 'n Home have rescued horses from starvation and human abuse. All the horses are healthy and are used for lessons, outrides and trail riding, party ponies, pony day camps and mounted games. We also ... more information

Situated only 4 kilometres from the centre of Kloof, this nature reserve was established by the Natal Parks Board in 1950 and boasts an abundance of wildlife. Krantzkloof Nature reserve offers spectacular views across the well forested gorge cut by the Molweni River. Most of the Krantzkloof Nature reserve's ... more information

The Valley of 1000 Hills Route is one of KwaZulu Natal's best kept secrets. The Valley of a 1000 Hills forms around the majestic valley created by the Mngeni River and it's tributaries. Many artists and crafters have been attracted to the beauty and tranquility of this area which is dotted with cozy guest lodges ... more information
Related Links
On Holiday in Cowies Hill
• Cowies Hill Accommodation
• Cowies Hill Guest Houses
• Durban Accommodation
• Durban Hotels
• KwaZulu Natal Accommodation